About Us
We take pride in teaching children music as a language that comes from within, from their hearts, by learning to use their ears to listen and help them blossom into great musicians. We welcome children from all areas in Sydney, particularly in Ryde, Eastwood, Epping, Macquarie Park, Putney, Hunters Hill & surrounding areas.
---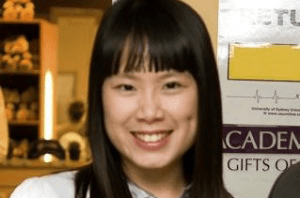 Christy Ou
School Director & Group Teacher & Private Teacher
Bachelor of Music (Music Education)
Christy is a passionate music educator and pianist. A graduate of the Sydney Conservatorium of Music and University of Sydney, Christy held a Bachelor of Music degree, and specialized in Music Education. She is also an accredited teacher of the Orff Schulwerk Association, an accredited teacher of the NSW Music Teachers Association in piano, theory, musicianship, and registered teacher with the NSW Department of Education. She studied piano under Professor Elizabeth Powell and Alexander Vinokurov, both AMEB examiners and teachers of the Sydney Conservatorium of music.
Having taught Year 7- Year 12 in various high schools, Christy is now the director of  ISM-RYDE, and focuses on early childhood music education. She teaches classes at all levels including individual tuition and this together with her responsibilities as a school director at ISM Ryde ensures a busy schedule.
Christy is patient and encourages individuality and creativity in her classroom. She is a passionate and energetic teacher with years of experience in both private and group tuition. Christy enjoys the diversity of being a school director, music educator, pianist and vocal coach.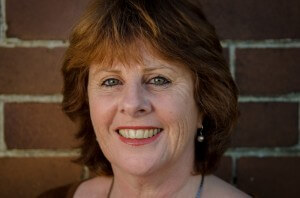 Catherine Lamey
Private Teacher
LTCL (T), ATCL (P), Diploma in Creative Music Therapy (Nordoff-Robbins), BCA.
Encouraged as a young child to learn piano, music has always been an integral part of Catherine's life. She has further developed her skills as a teacher, training in music as therapy and obtaining a degree in Creative Arts Administration.
Catherine joined ISM Ryde in 2010 and has taught classes from Little Beebopper Music through to AMEB 8th Grade, and now focuses mainly on private individual lessons. Her past experience has included teaching in private schools, in her own practice and at ISM Northbridge.
Catherine teaches students from early ages to adults, and from beginners to the more advanced levels. She encourages students to play music just for fun, to simply enjoy learning an instrument or to set a goal through aiming for higher levels of proficiency through examinations.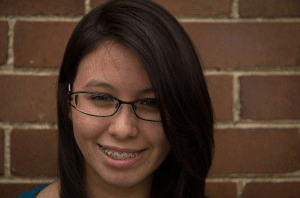 Jessica Hay
Group Teacher & Private Teacher
Associate in Music, Australia (AMusA)
Jessica began to play the piano at a very young age and her passion for music has continued for over a decade now. Performing in various competitions, including the ENCORE concert at the Sydney Opera House, Jessica has always aimed to mould students' technique and expressive flairs to the very best of their abilities. With younger students, she aims to encourage vocal and aural perceptiveness as well as a love and appreciation for music. After working for many years as a private teacher, she joined ISM Ryde and has since taught various students to develop and nurture their musical ability.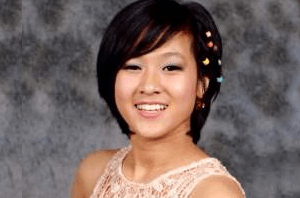 Guthriessa Tjiong
Group Teacher
Guthriessa is one of our teachers who has gone through the ISM program, starting at the age of 3 with the Beebopper program and has completed 8th Grade Piano with distinction. Finding the program a success, she has now taken on the role as a teacher at ISM Ryde, and also plans to complete her AMusA.
Guthriessa has had plenty of experience in the school band, school choir, and school liturgical ensemble, and has been teaching various levels of students at ISM. With the school, she has competed in many eisteddfods and performed at various festivals. Guthriessa has also held various leadership positions throughout her schooling life, providing her with the skills needed to lead and teach students at ISM.
For Guthriessa, music is a way to communicate with everyone, not just musicians. ISM provided her with many opportunities and the ability to explore her creativity in order for her to be able to express herself. She believes the importance of training the ear is vital for successful musicians, and that is where ISM stands out from other musicianship programs. With the training that ISM had given to her throughout her childhood, Guthriessa was able to not only play the piano, but was also given skills to compose her own pieces of music. She hopes that she is able to pass along this knowledge and capability in an interesting and fun way, just as ISM did for her. ISM truly is a program that achieves musical success in all aspects.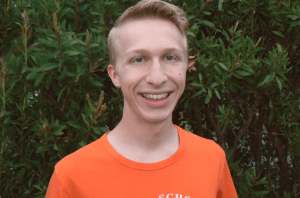 Jarrah Purcell-Smith
Group Teacher
Bachelor of Music / Bachelor of Education.
Jarrah began group music lessons at ISM Ryde at the age of five. After fifteen years of learning at the school, he is now teaching the same ISM curriculum to future musicians.
Jarrah is currently in his third year of a Bachelor of Music/Bachelor of Education at the University of New South Wales, majoring in composition. He completed his eighth-grade AMEB piano exam and is self-taught in guitar and bass.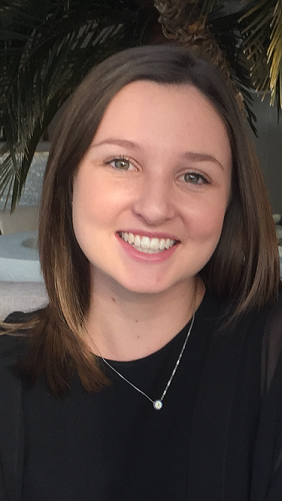 Sophie Russell
Group Teacher
Miss Sophie is also another teacher who has gone through the ISM program herself. She began the ISM program at age 2 as a little Jitterbug, and continued through to complete her 8th grade AMEB exam at age 14 with a distinction. Studying Speech Pathology at Macquarie University, Sophie also plans to complete her AMUSA. Sophie has had much experience with music throughout her schooling career in bands, choirs, and as an HSC subject, for which she received a band 6. Miss Sophie has also held several positions of leadership and responsibility, enabling her to be an encouraging and supportive teacher. 
Miss Sophie began teaching at ISM Ryde in 2016 and has enjoyed working with all the students from a variety of levels. Miss Sophie is a true supporter of the ISM program, as she believes the impressive aural training at such a young age was and still is extremely advantageous for the rest of her music career.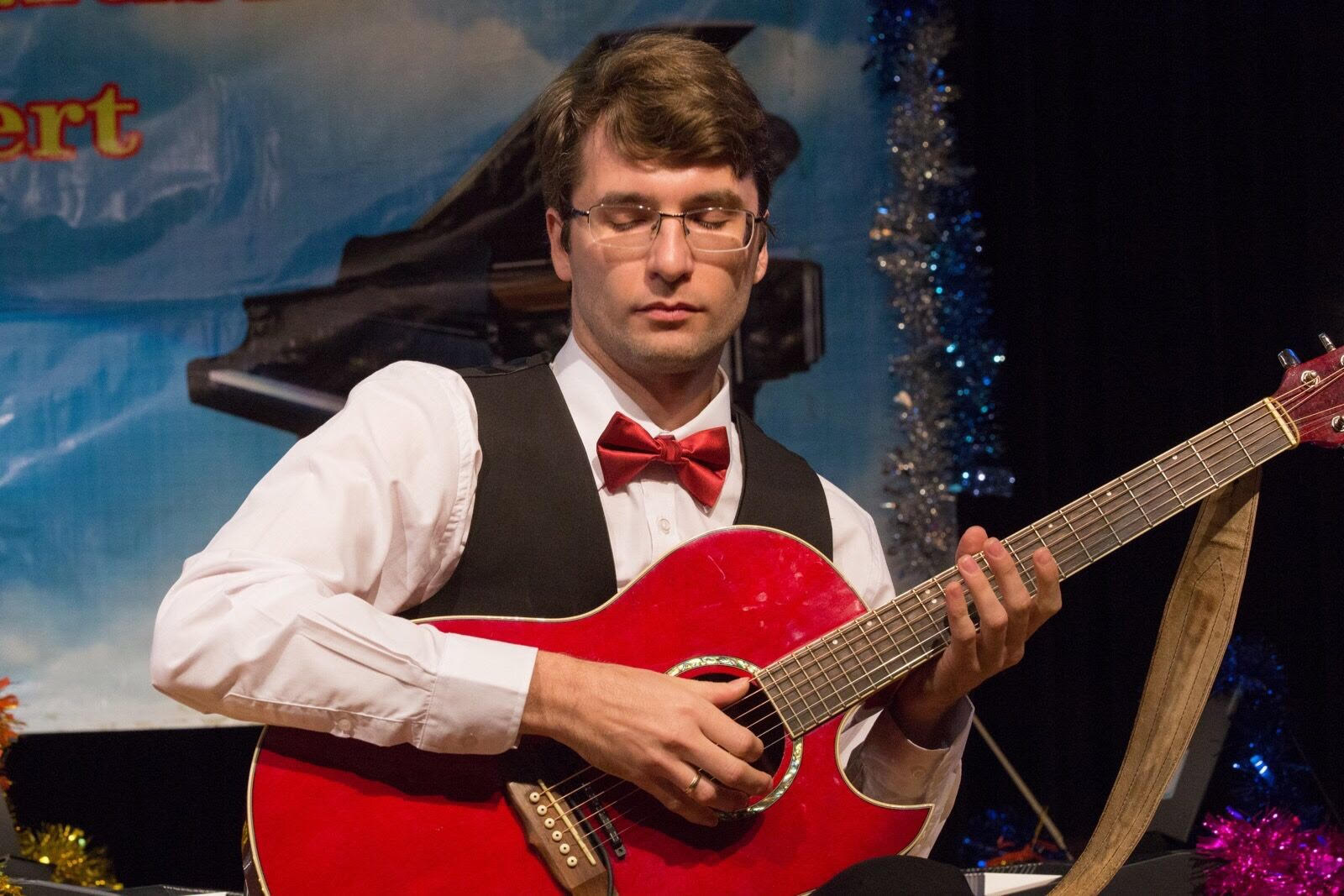 Dmitry Kotleev
Guitar Ensemble Tutor - Wednesday afternoons
Dmitry is a multi-instrumentalist who plays the guitar and the piano which are his primary instruments, as well as bass guitar, violin and recorder. The word "multi" is also applicable to his family: Dmitry has five lovely children and all of them (except the little boy) play different musical instruments or sing. As a teacher, Dmitry has the ability to feel what is needed for a particular student and specializes in one-to-one lessons and small groups.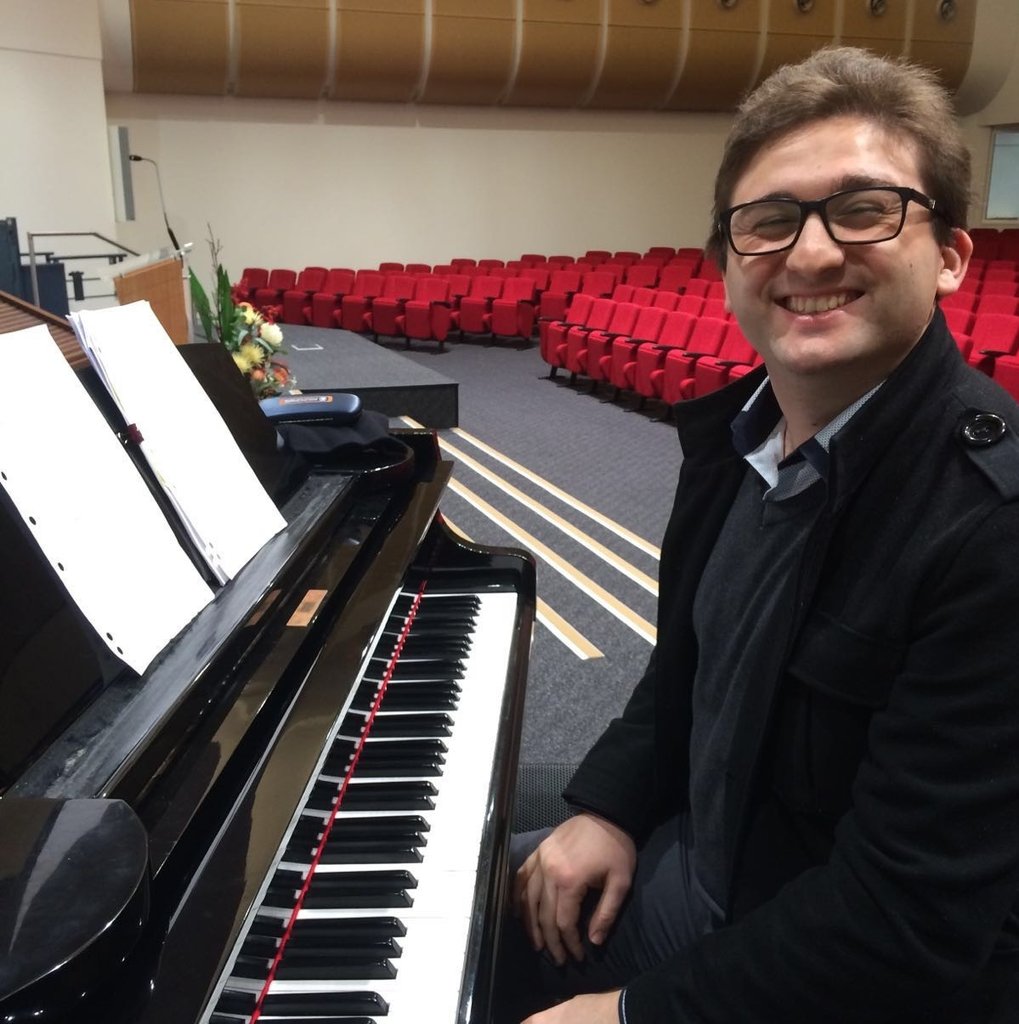 Jonathan Martinovici
Group Teacher & Private Teacher
AMusA, LMusA & Bachelor of Music (Performance)
Mr Jonathan began learning the piano when he was eight years of age. In 2009, he studied piano with Dr Jeanell Carrigan. In the same year, he attained his AMusA in Piano with Distinction. In 2010, he studied piano at the Australian Institute of Music with Wojciech Wisniewsky. In 2011, he began his Bachelor of Music at the Sydney Conservatorium of Music, majoring in Performance on Pianoforte with Dr Paul Rickard-Ford, also receiving his LMusA in Piano with Distinction in the same year. He completed his studies at the Sydney Conservatorium in 2014, achieving First Class Honours. In 2013, he was selected to perform Bach's Capriccio on the departure of a beloved brother in a master class taken by Angela Hewitt. In January 2015, while on a mission trip, Jonathan gave a series of short concerts in Kagoshima, Japan, in which he performed his own solo piano arrangements of Christian hymns, along with some standard classical repertoire. He is presently undertaking a Doctor of Philosophy (Arts and Social Sciences) research, aiming to formulate a theory of aesthetics derived directly from Reformed Theology, to then be applied to music. He presently teaches piano privately and in schools.
Since 2013 he has been working in the Blue Mountains as a freelance piano teacher and at Richard Johnson Anglican School, Oakhurst since early 2015. He has taught a variety of musical styles to all ages, abilities, and aspirations ranging from leisure to tertiary pursuit. His students often obtain outstanding results in the AMEB examinations.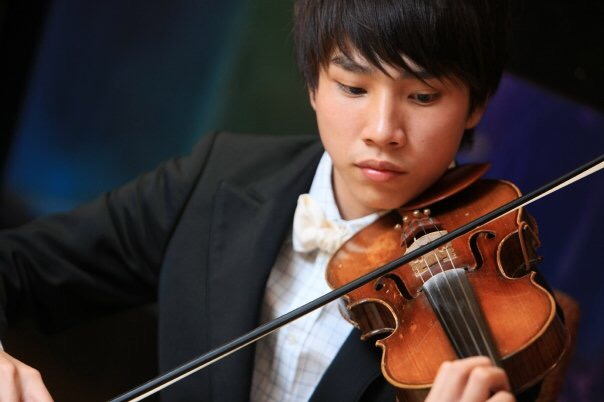 Hyphen Chan
Violin Ensemble Tutor-Friday afternoons
Hyphen is a dedicated violin teacher and an active musician who is now teaching Violin and String Ensemble in Claremont College, Sydney. After completing his Bachelor of Arts (Music) Associate Degree in The Education University of Hong Kong, Hyphen has been teaching violin in a number of music centres and in private for the past 12 years. He was also an active member of professional orchestras playing violin and viola both in Hong Kong and overseas. His abundant experience allowed him to become the Chairman and Conductor for various music competitions and charity concerts with over 1000 participants and 100 performing musicians in Hong Kong and China. Apart from that, Hyphen firmly believes that only by developing true interest in music would allow his students to become good violin players and perform their best in performances and exams. Therefore, he always emphasizes on a balance between students' interest in music and results achieved for sustainable learning. His violin and ensemble classes are always fun-packed with his special teaching method which motivates students and make them fall in love with the instrument.